Quick Facts
Address
8575 East Raymond Street
Indianapolis, IN 46239
Telephone
317.532.8965 Main
317.532.6517 Fax
Office Hours
7:00 a.m. - 3:30 p.m.
Student Day
7:30 a.m. - 2:45 p.m.
Grades Served
Fifth and Sixth grade
Enrollment
619
School Colors
Blue, White and Silver
School Mascot
Puma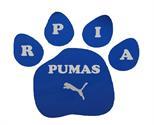 Honors and Achievements
Received a B in the Indiana Department of Education's A-F Accountability Grading Model (2014)
Warren Arts and Education Foundation Fall 2016 grant recipient:

Karen Greaney, $371 for "Teaching Empathy and Character Through Stories of Adversity"

Warren Arts and Education Foundation Fall 2014 grant recipient:

Robyn Williams, $500 for "Annie, Jr."
Eric Wiesinger, $420 for "Mathematics Pentathlon"
Sandra Adams, $500 for "Crazy for Clay"
Angela Miller, $429 for "Fun to the CORE: Collaborative" (both RPIA and RPMS)
Raymond Park Intermediate Academy
Core Values
We believe:
that students learn best through differentiated instruction, high expectations, and engaging lessons.

in a systemic approach to teaching that employs research-based strategies.

that formative and summative data guide our instruction.

in maintaining a nurturing and supportive school environment that promotes mutual respect and dignity to the cultural, emotional, intellectual and physical diversities of students and staff.

in embracing our parents, staff and community members and encourage active involvement in our students' learning.

that positive relationships are important between students and staff and that children learn best in a cooperative and collaborative learning environment.

in empowering each student to develop integrity and to become positive and responsible citizens.

in promoting a safe and orderly school environment.